Long live Oba Ewuare. Oba Gha to kpere. Ise!!….Today marks the dawn of a new era in Benin, Edo State as the Crown Prince, His Royal Highness, Eheneden Erediauwa, ascends the revered throne to become the 39th Oba of Benin, succeeding his late father, Omo n'Oba n'Edo Uku Akpolopkolo, Oba Erediauwa.
Prince Erediauwa was crowned at about 2am on Thursday by the Usama N' Ihiron also known as the Edion led by Chief Oliha.
The crowning was done at a private ceremony inside the Usama Palace, a temporary building erected for the coronation ceremony.
Meanwhile, there was wild jubilation in Benin Township while the coronation was going on.
See photos below: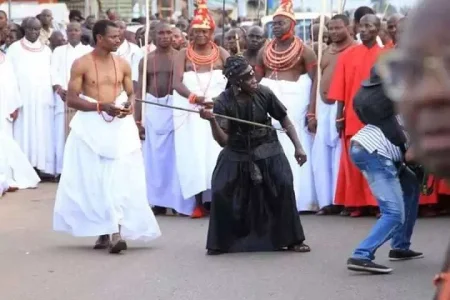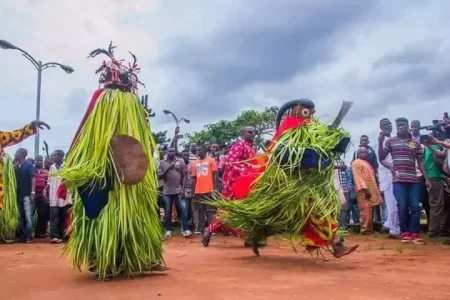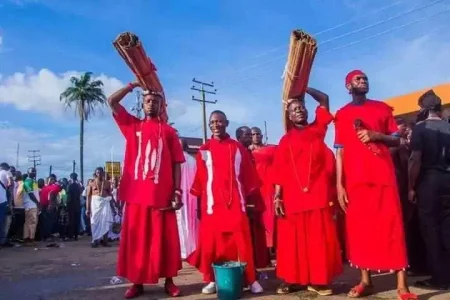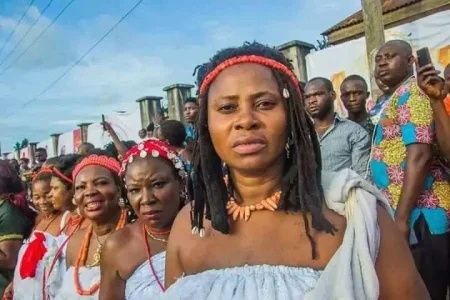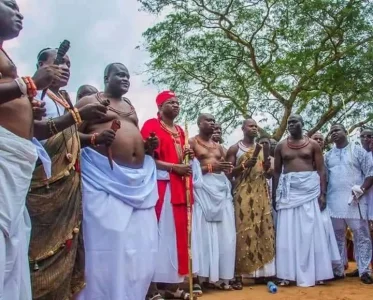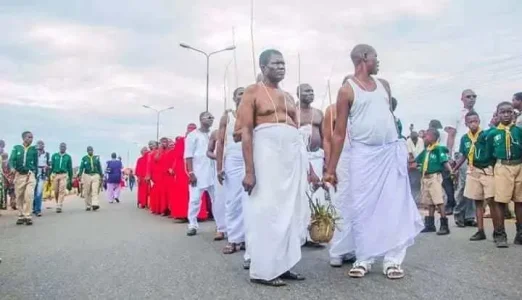 See first photos of new Oba: